In Memoriam: Ronald Reagan & Ray Charles
Two great men died this week. Each changed the world and left it a better place for his being here, although in drastically different ways. Unfortunately, I don't have the time at the moment to write a nice bio of each as I usually do for these posts.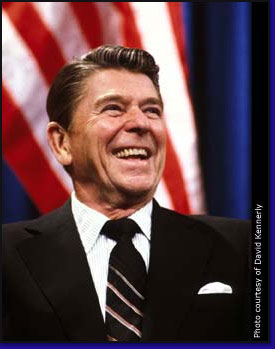 In the case of the first, Ronald Wilson Reagan, the 40th President of the United States, I can't add much that hasn't already been said many times this week. Look at his legacy. Look at his writings. (His Letter to America announcing his Alzheimer's diagnosis is typical of his optimism [……]
Continue reading →
In Memoriam - Bob Keeshan
There is news today that Bob Keeshan died this morning at his family home in Vermont at age 76. Keeshan was the original Clarabell The Clown on The Howdy Doody Show but he was much better known to most as Captain Kangaroo.
Captain Kangaroo ran for 30 years on CBS when it was discontinued to make way for a morning news show to compete with NBC's Today show. It then ran for 6 more years on PBS. During that time, the show won six Emmy Awards, three Peabody Awards and three Gabriel Awards.
Keeshan was a staunch advocate for [……]
Continue reading →
In Memoriam - Fred Rogers
Fred Rogers, the man who taught, entertained and traveled to the Land of Make Believe with children of all ages for 50 years, has died at age 74 after a brief battle with stomach cancer.
Mister Rogers' Neighborhood was a unique program for many of us who grew up watching it. Long after everything else had gone to a format of fast edits and multi-angle shoots, Fred Rogers insisted on keeping it simple. His was a one camera, slow paced operation until the very end and set the show apart from the rest. Rather than trying to mesmerize [……]
Continue reading →